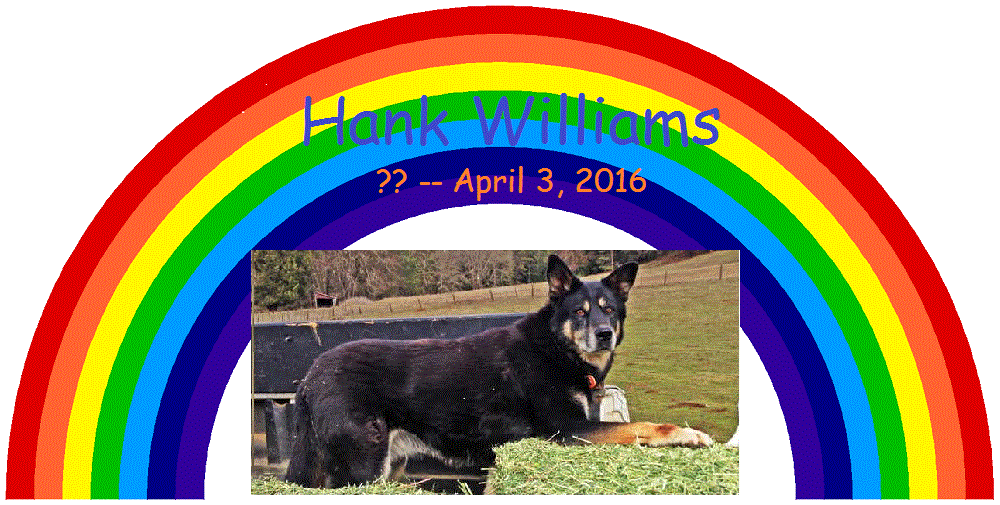 Few dogs get to realize the dream of living on a cattle ranch in the Sierra foothills and accompanying his person (the ranch manager) on his daily chores along w/ his canine partner--PLUS relaxing inside the house when the chores are done. "Hank Williams" was one of those lucky dogs.
GSRSV took Hank in on 12-27-05 when his owner (who adopted him from the Merced County Shelter) went overseas. Tom Guerra of Volcano, CA (in the hills above Jackson) adopted Hank 9-23-06, after adopting "Shasta" 5-27-05.
Hank and Shasta became inseparable,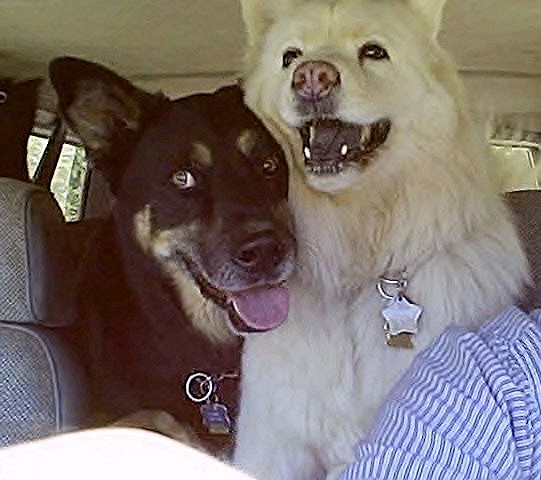 and Tom not only took both of them with him on the cattle ranch, but took them camping and fishing, too. Tom took delight in photographing Hank & Shasta, and sharing those photos with his dog-loving friends.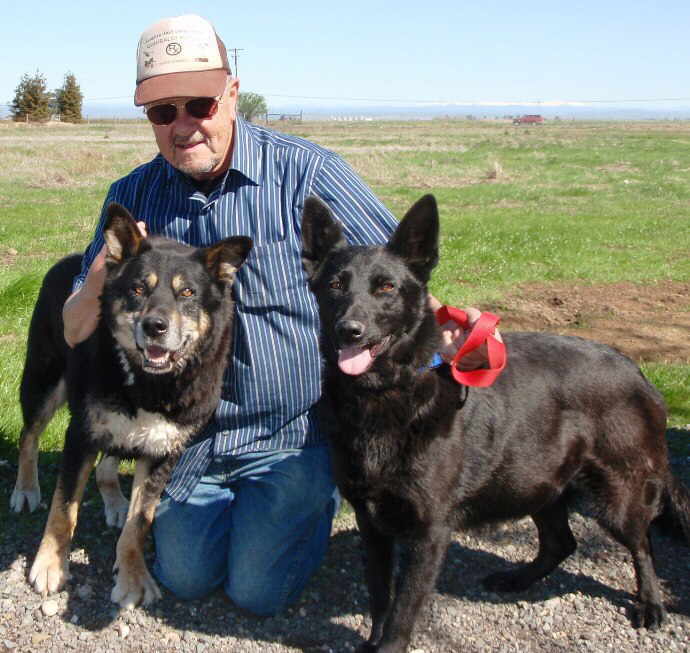 When Shasta past away in 2014, Tom knew he needed to get another companion for Hank, so he adopted Gretta from GSRSV 3-12-14.
It's true that pictures say a thousand words, so I'll let the following pictures tell the rest of Hank's story.
Rest in peace, "Hankster", and romp in the heavens with Shasta. Your pal Tom will remember you always.